Tooth Extractions in Newmarket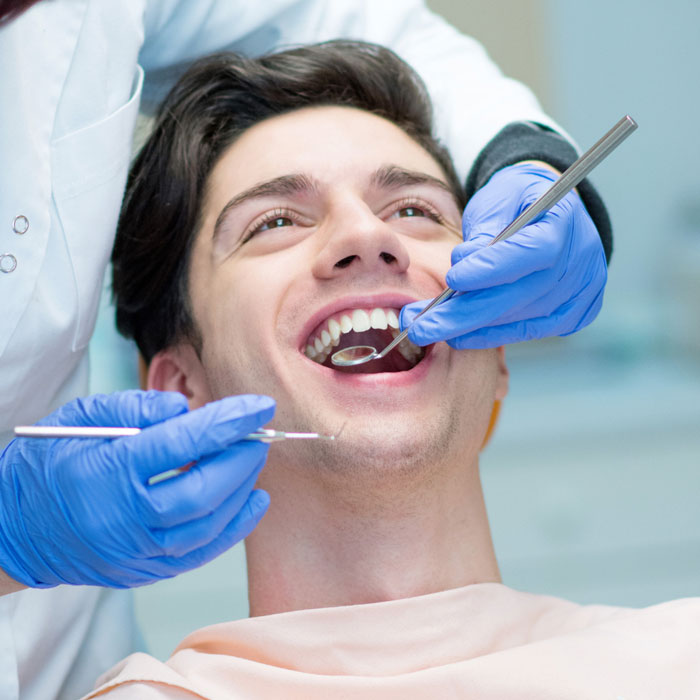 There can be various reasons why a tooth may need to be removed. Whether it is a wisdom tooth, a fractured tooth (that can't be repaired), infected, or crowded by other teeth, our Humewood Dental team has the expertise and experience to get that tooth removed with minimal discomfort.
If you require a tooth extraction, our Newmarket dentists will make sure you feel prepared and ready before any treatment. This includes taking appropriate X-rays, discussing treatment options, reviewing medical history, and reviewing pre- and post-operative instructions. An extraction can be performed by a general dentist or oral surgeon, with local anesthetic, and with sedation to relieve anxiety from the procedure. We always strive to use a minimally invasive technique and remove teeth as gently as possible. We want you to feel comfortable and have a fast recovery. Our team at Newmarket Dental prioritizes the comfort of our patients, so rest assured that you are in good hands.
For those who are considering replacement of their extracted tooth, our Newmarket dentists may recommend grafting the area with bone - commonly cadaveric bone, that will act as a scaffold to preserve the quantity/volume of bone for implant placement in the future. In some instances, a tooth may be extracted and an implant can be placed immediately, Each case requires individual consideration, and treatment options will be reviewed in great detail at your appointment.
After your procedure, you will be given aftercare instructions regarding how to care for your mouth as it heals, what to expect, and what to do if you experience complications. We would be happy to schedule a follow-up appointment to address any additional concerns you may have.
If you are looking to get a tooth extracted by a dentist that prioritizes your safety and comfort, book an appointment at Newmarket dental office today!